Who wouldn't be excited with the possibility of a new beautiful kitchen? Imagine a kitchen in your home that matches functionality with luxury and budget. Do you have the image? Now, take a step back, before you jump into getting your kitchen redesigned, and consider these five things before you get to color and style: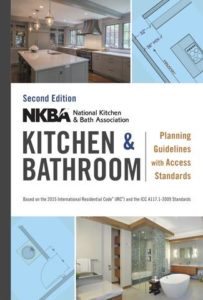 Budget – Let's talk money first and get that out of the way. A complete kitchen remodel according to the current market dictates about a 65.3% return on a kitchen renovation at the time of the sale. Most kitchen remodels budgets cost between 65 and 68 percent of your home's value. If you want to splurge on specific items in your kitchen consider if they will add long-term value to your home, such as efficient appliance and durable materials. And just like having a prudent reserve, we suggest saving 10% of your entire budget for unexpected challenges like electrical mishaps.
Condition & Age – If you own an older home, taking care of the structure first will ensure your new kitchen outlast your time in the house. Expect electrical and plumbing concerns, such as moving pipes*,  if you are changing appliances and lighting. If you are doing a semi or complete layout change, have your contractors check the sub-floors or joists before installing flooring and cabinets.
Homeowner Lifestyle – The days of "hiding" in the kitchen have been long over. Now, family cooks want to be apart of the overall living space, so they can watch children play or talk to their loved ones as they prepare their meal. When planning your redesign, consider the adjoining rooms, will you knock out walls to feel included in your family's everyday life?
Of course, kitchens are no longer just for cooking. Will your children be doing their homework in there? Will you add an office nook for you or your loved one to pay bills or do you need the space enlarged for all the entertaining you will be doing? Also, an important question to ask yourself is how often you cook and what you cook, because you will need to know how much workspace you will need to complete your meals.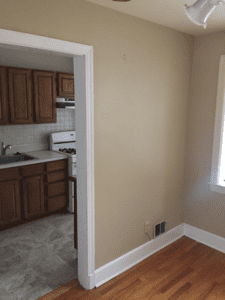 Layout/Size –  The size of your kitchen will determine the layout of your kitchen. Every nook and cranny counts in small kitchens, but in large kitchens having several work triangles will make a difference.
But you don't have to be limited by the walls you have. Sometimes removing a wall (or two) moving a window and such can make a major difference in the layout possibilities and giving you the option to really create the right kitchen for your lifestyle.
Industry Regulations – If you are doing your kitchen yourself, we recommend reaching out to NKBA to see what design resources and experts are in your area. If you are considering hiring an expert kitchen designer, check to make sure they are tested for their industry competency by completing what they need to become a certified kitchen designer. Certified Kitchen Designers are held to rigorous standards, and their knowledge can be a vital resource.
Now that you know the five areas on considering before you move forward to redesign your kitchen, spend some time planning, researching, and budgeting. Get all the hard questions answered and you can move onto the more fun parts of stylizing and exciting pieces of your kitchen design.