When starting a redesign project, AKG Design Studio spends time learning about our client's cooking habits, lifestyle, and their kitchen needs. We do this because we believe a kitchen styled for life can help families have a place to share meaningful moments.
There are a few questions we ask our customers because it does affect kitchen design such as does it need to be wheelchair accessible? Are there kids in the kitchen a lot? Are there two people cooking in the kitchen at the same time? How much entertaining do you do? Do you want a tech-friendly kitchen? Do you want a space to display collectibles?
The answers to these questions will affect things like the amount of space in the kitchen, the general layout of the design, how much storage there is, the materials used, and the colors and textures included.
Additionally, we ask a variety of questions which fall under the categories of space, layout, storage, materials, and texture of the kitchen we are designing. These answers help us plan a kitchen that is the perfect fit for you and your family.
Space – How is the area working for your family? Is it too small to fit everyone while cooking so you may want to consider removing walls, or maybe it is just the perfect size for one cook, so no need to remove any barrier and update the layout?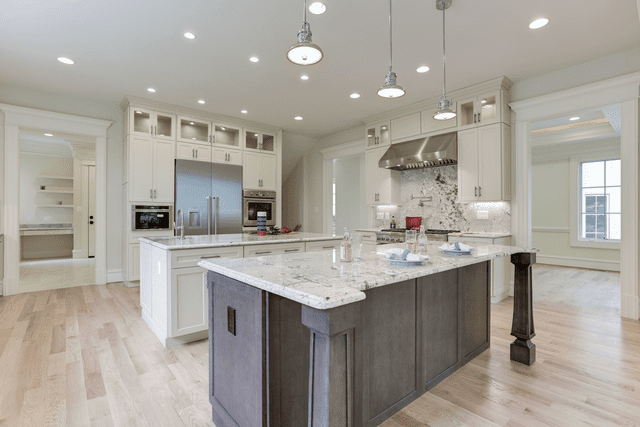 Layout – Your lifestyle will impact whether or not to open the kitchen to the rest of the house or keep it enclosed.  We ask questions such as, do you need a table in the kitchen for family dinner? Alternatively, does your lifestyle fit having two seats on an island?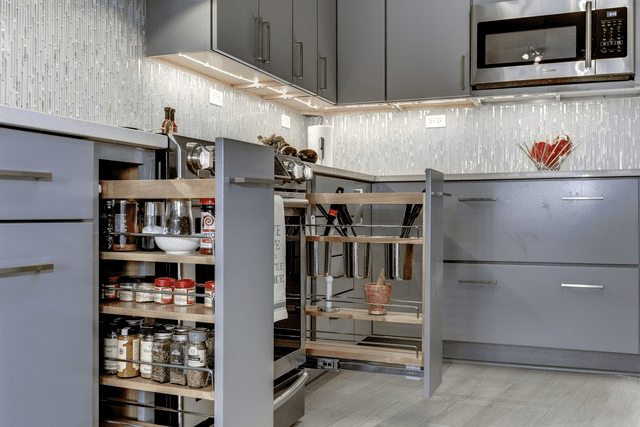 Storage –  The kind of cooking you do would change the type of room you would need. If you are planning to age in this home, you would need to prepare for storage and appliances that will be easier to use. You would want to avoid high placed appliances such as an over the stove counter top or a microwave drawer. You also may want to consider adding more pullout and pull downs for ease of use. What kind of shopping you do would also be something to consider. We Do you buy a lot of bulk food or fresh food? The type of food you buy most affects the kind of food storage we include in your design.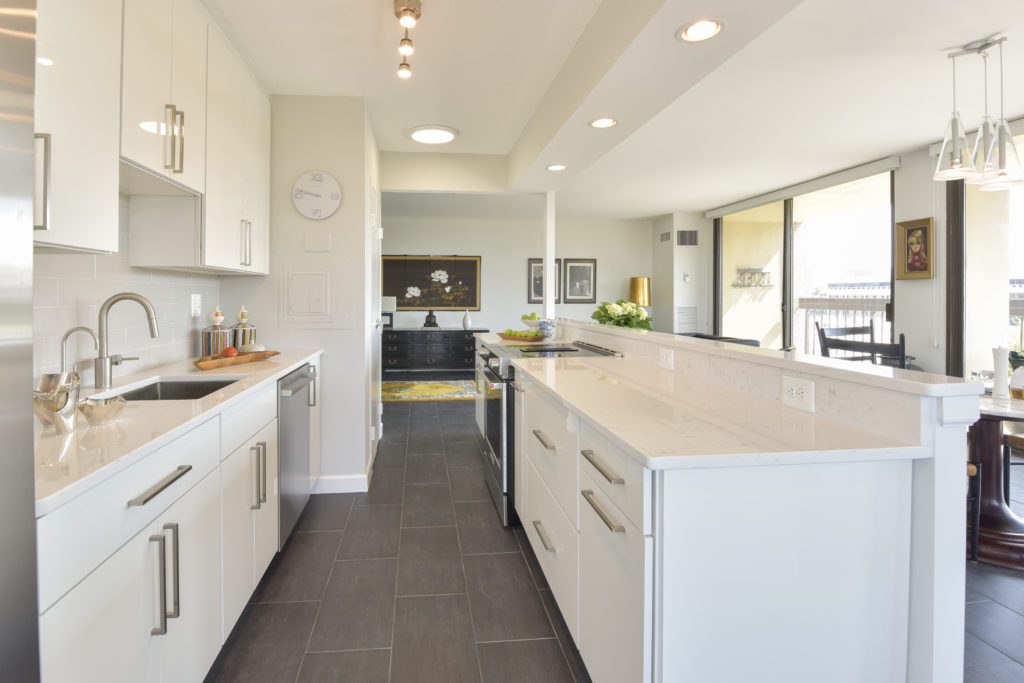 Materials – Do you have a large family that loves to cook or entertain? If you do, it is essential to consider durable materials that will withstand kids, dogs, guests and lots of cooking. On the other hand, if you rarely cook, then you can look at more "dainty" materials like marble. We also ask you to consider is if this is going to be your forever home, if it is, we want to look into materials that will last longer.
Texture – When it comes to texture, there are two directions you can go tactile or implied. Tactile texture is a texture that is felt when touched, where implied texture is when it looks like it should feel textured but is smooth. It is for the visual effect. Depending on your lifestyle you can choose the different textures to reflect your style, for instance, a condo in the city can be modern and rugged or soft and elegant.