When we met the "E" family they had a small dark kitchen with only one window and cramped cabinet spaces, we were able to turn it into a beautiful open transitional cottage-styled kitchen.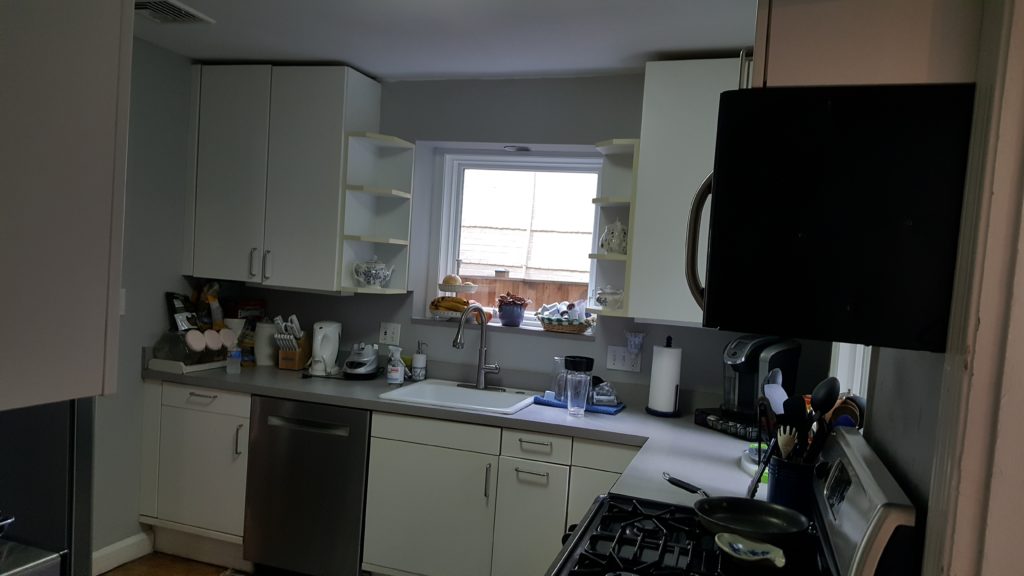 As you can see in the before pictures, the one window felt closed off by the cabinets on either side.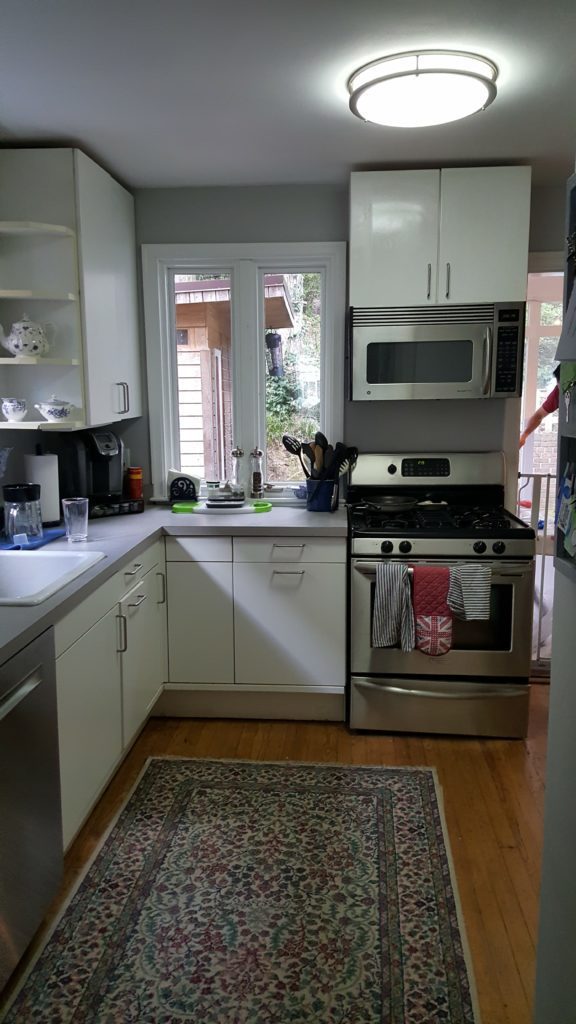 In this photo you can see a plain round light fixture, that does not adequately light the kitchen as it gives a shadowed light in the middle of the kitchen, which is not where food prep happens.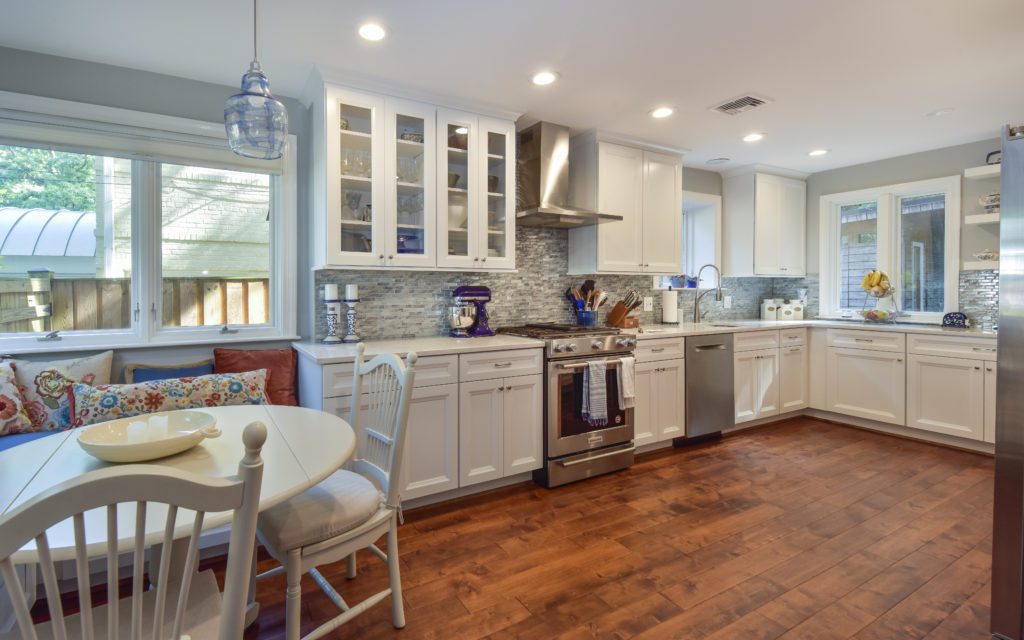 The great thing about adding lighting, it does not have to be for the ceilings. We added ambient lighting which helps light up those hard to reach cabinet items, so you do not forget they exist up there.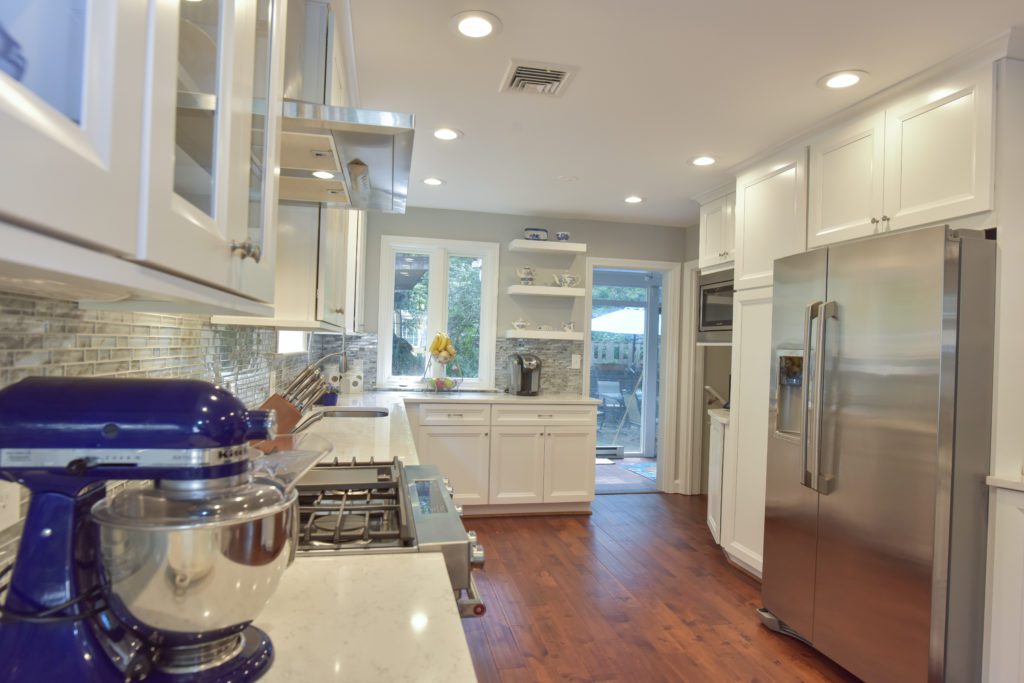 Adding recessed lighting, which is considered task lighting, helps light up the counter tops so you can see while you cook in your kitchen.
Ambient lighting is excellent for nooks in the evening as they add a soft glow of light on over the counter top. A pendant light is the most common type of ambient light in a kitchen, but under cabinet, lights can do the same thing. The pendant light in this picture is called the Craftmade P620CH1 Chrome Mini Pendant 1 Light 9″ Wide Single Pendant.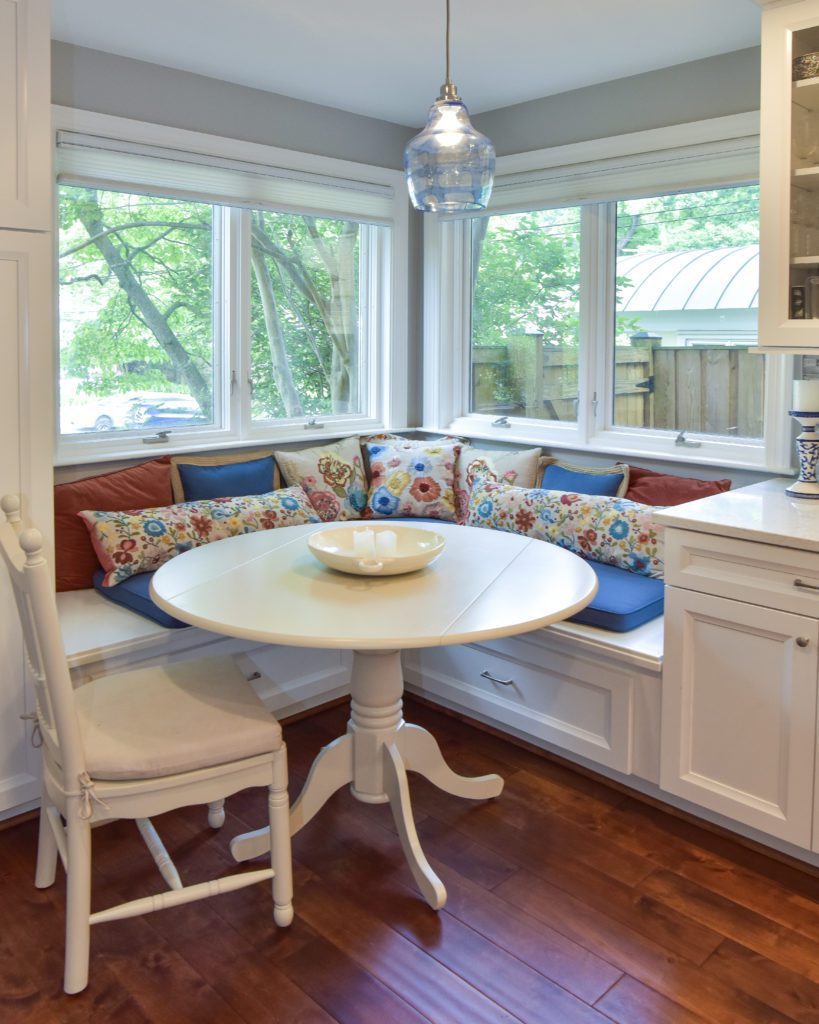 Of course, the most energy-efficient way to add light is to add natural light. So, we recommended opening up the wall that went to their small dining room, which had more natural light. We also added an extra window in the kitchen to continue that open flowing feeling.