With fall just around the corner, as our thoughts turn to lattes and hoodies, we're also getting excited about this year's interior design trends! Retro and modern, texture and sleek, bright color and warm woods will all have a place in this season's designs. Keeping an eye to the future, there will also be some new technologies making their first appearances in accent pieces and lighting. Red brick is back and painted tile is making an impact as well.
Laminates
The European invasion continues with a contemporary style. Bold colors, high gloss and slick laminate are a great choice for kitchens this year. There's no need to shy away from color in your kitchen these laminates will be bold, fresh, and fun to work with.
Retro
We're still feeling the retro vibe and we may even see some disco ball action ahead! We're watching the movement from mid-century modern to a groovy 70's style with rounded lines, glitter, and jewel-tones making an appearance. Keep an eye out for retro colors and curves in upcoming designs.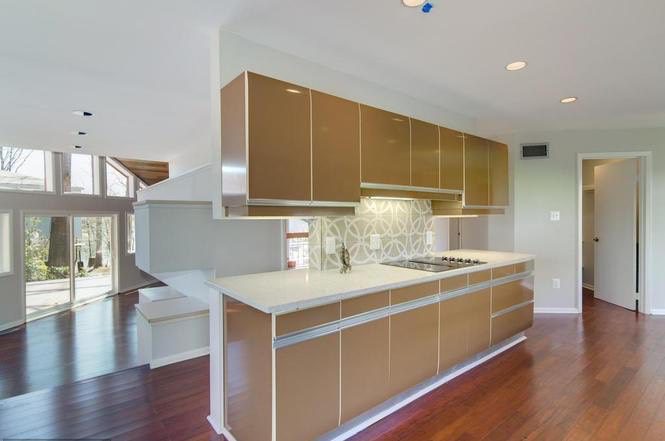 Antique/Shabby Chic
If bright colored cabinets aren't your style, no worries! Wood grain, especially heavy graining, is making a comeback in both kitchens and bathrooms. We love the beauty of a clean white tiled bath with wood grain vanity and accents to create an oasis within the home. For kitchens, clean white and rustic wood create a warm welcome for friends and family alike.
White
White is still the main color for cabinets, but it is accented with deeper wood tones such as walnut or deep finished cherry and oak. This combination blends both the retro feel with a clean contemporary look.
Ceramics
Red brick is back with painted tile making an impact as well. Fall is the perfect time to incorporate the coziness of ceramics into your home. These elements are moving from the hearth to accent walls and backsplashes with beautiful results.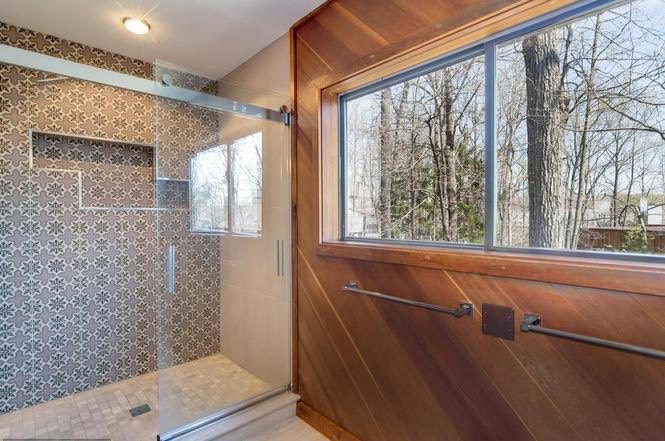 New Technologies
LED and 3D printing will bring us new creations in design. Some elements will combine both 3D and LED to create exciting new accents within the home. We're excited to see the many uses for these emerging technologies.