Do you have contractor anxiety? A fear of hiring a contractor because you worry you will be over remodeling budget or your home will be under construction longer than anticipated? Are you worried you will not get the results you envisioned in your head?
We recommend keeping these five categories in mind to calm your contractor anxiety:
Your contractor
Like in any other relationship, communication is the key. We suggest from the beginning to ask for references and seeing pictures of their work. If you are communicating consistently with your contractor, it will eliminate stress as you will know the progress of your project.
We suggest having a weekly meeting or call with your contractor. Pre-plan these sessions when signing the contract. Write down your questions as you think of them during the week and have them ready for the meeting.
Get yourself ready.
It is hard to see your home as a construction site and add in the fact that things do not always go as plan, it is essential to take care of yourself during this time. We recommend taking a deep breath and plan things for you to do that you enjoy.
Here is what you will need to remember, things happen. Cabinets sometimes come in with the wrong hardware; the wrong color tile could show up at your doorstep. You could hate the paint color once the painter tests in on a small space on the wall. So, if you have things like walks, yoga, and meditation planned it would help you keep you grounded during this time.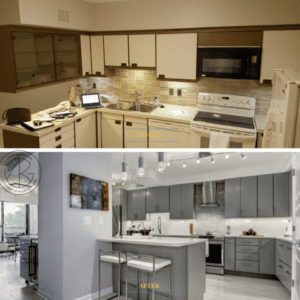 Get the house ready.
Plan, plan, plan. Decide how you will keep your doorways clutter free. Make sure your furniture is covered and out of the way. Store your valuables during the construction, especially fragile items.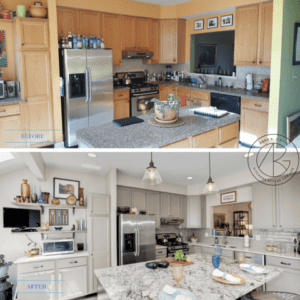 Remember your home will be dusty. Plan to hire a deep clean team after construction is over. You will want to have an air conditioner and heating company come to clean out your ductwork so you can keep your airways dust free.
Get the kids and the pets ready.
It is important to remember children and pets can both be very curious when it comes to construction zones. If possible, we suggest keeping the area of the home that is being remodeled, closed off to children and pets. You may choose to have the construction done during a time where your children can stay at another family members house. Boarding your animals during this time might be advantageous during this, so they do become, frustrated with noise and commotion.
Alternatives.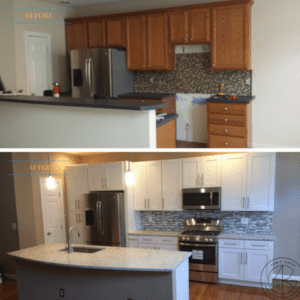 If you are considering doing a bathroom remodel, it's an important to pre-plan where you and your family will shower during this time. The most comfortable place to shower maybe another family member who lives close or after at your local gym.
When remodeling a kitchen, it is important to plan how your meal times will change during the rebuild. We suggest moving your refrigerator out of the construction zone into a non-dusty area, so you can still access it. Also, it may be a good idea to freeze ready to cook crockpot meals, so that you are not eating out nightly during this time.
Do you have other ideas to calm remodeling anxiety? We would love to hear them in the comments.