Winter blahs, bring Spring projects. It seems that with all the colors that bloom outside, we start to notice how our kitchen could use some of those colors to come inside. If you are not ready for a complete remodel, it is time to get a brush, a drop cloth, and gallons of paint, because you can improve your kitchen with paint.
The three ways paint can add an exterior facelift to your kitchen is your cabinets, walls, and hardware. We love Sherwin-Williams colors when choosing paint colors. Every year, they bring out the colors of the year. They also have a color of the month, and the most fun tool to use from them is their color application tool. You can upload your kitchen and play with their color schemes on your walls and cabinets.
Below are tips on how to have a professional look for your DIY project: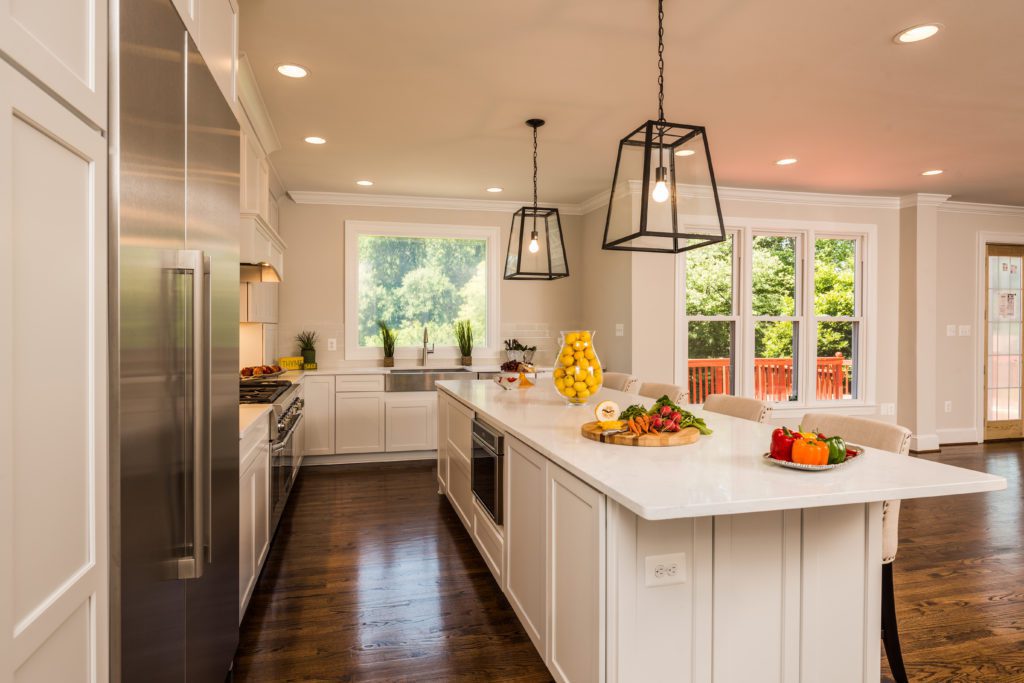 Cabinets: Always remember lighter colors makes space look bigger, so when choosing your cabinet color, you can make them a statement piece that pops with colors or you can lighten them with a bright white to make a small kitchen appear larger. To prep painting your cabinets, we suggest decluttering the counters, so you do not have to worry about working around the kitchen items on your countertops. Next, remove your cabinet doors and paint them on a flat surface, while you paint the cabinet frames. If you do not want to go through sanding the cabinet doors before painting, use chalk paint. You can paint over the existing paint, and then finish it with a clear top coat of matte or glossy. As an FYI… It can take up to 30 days for kitchen cabinets to dry and settle after the last coat of paint, so be careful with use after the first thirty days. (If you are not sure if you need new cabinets or new ones, contact us for an in-home consultation.)
Walls: In a kitchen, when picking a color, if you have gone a dark color on your cabinets, you want to go for a neutral color on your walls, or if you have gone with a light cabinet option, you may want to have at least one accent wall that is a bit darker in color. Another option which is always timeless is an all-white kitchen. The type of paint in a kitchen is as important as the color. Let's face it messes happen in kitchens, and you want a paint finish that can take the mess and be easy to clean up. We suggest a satin or semi-gloss.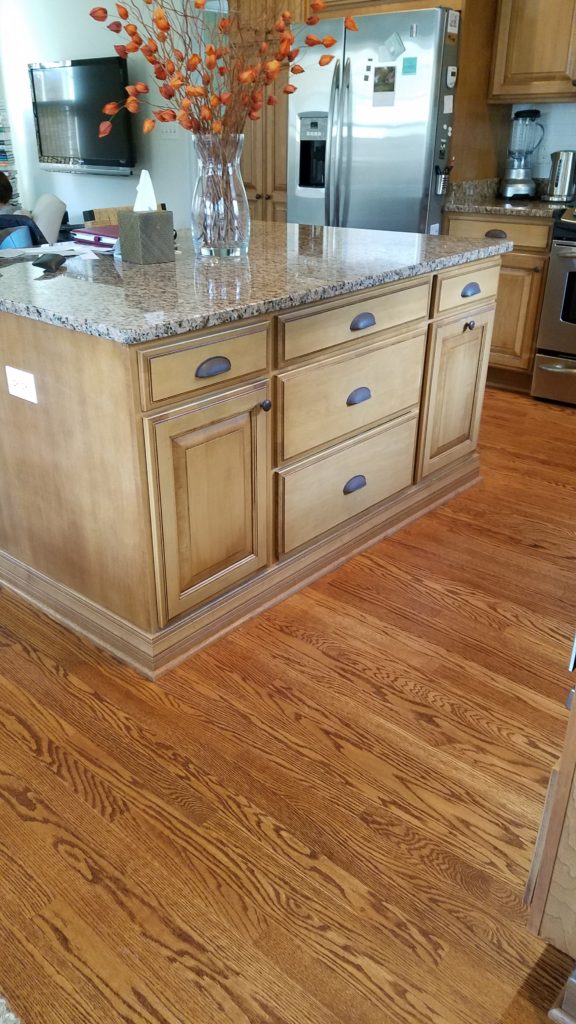 Hardware: If you have kitchen hardware you love on your cabinets, but it is starting to look dull, painting the kitchen hardware is an easy DIY project. The quick instructions are to wash the hardware with a cleaner that takes off grease. Dry the hardware completely, use a paint primer, so the final paint you put on the hardware lasts longer. After the hardware dries, use spray paint to paint the hardware evenly. If you love a glossy look, add a final coat of clear lacquer.
If you are DIYer, we understand, we are available for a fifteen-minute free call to discuss how we can help you redesign your kitchen to fit your lifestyle.